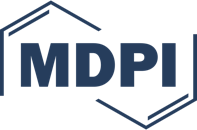 Frequently Asked Questions
We do not offer any internship opportunities. However, most of our open positions are full-time, entry-level and require no experience at all! We strongly encourage you to keep an eye on our career page and apply to one of the positions as soon as you complete your studies.

No, all of our positions are full-time and require working from one of our offices in Serbia. You can find our locations here.

You can find the list of our open positions and apply here.

In order to consider your application, your CV and/or cover letter should be in English language.

You need to submit your CV in English and a cover letter (optional, but encouraged). You are free to include any additional information or documentation that you believe is relevant for your application. This is not required, but we will be happy to take it into consideration!

Providing feedback to our applicants is important to us. You can expect an email from us within 1-2 weeks regardless of the outcome of your application, interview or test.

The selection process usually takes between 4-5 weeks. This can vary depending on the position, time of the year and number of applicants, so we appreciate your patience!