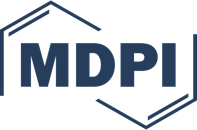 Job Summary
To strengthen our Team AI, we are looking for a Senior Data Scientist. The position of Senior Data Scientist is a full-time and permanent position based in our office in Belgrade.
As a Senior Data Scientist, you will be responsible for developing, experimenting and creating machine learning, statistics and cutting-edge mathematical algorithms for various applications with a focus on NLP, Graph Machine Learning and Recommender Systems.
You will be also supporting the Team analytics to analyse data and deploy Business Dashboard as a support of the management.
Responsibilities:
Intersection function between AI and analytical team
Collaborating with Team Analytics to create dashboards and online reports
Supporting the AI team to develop API and web-applications in the area of Natural Language Processing
Developing, optimising and evaluating new Machine Learning and Statistical models
Finding new approaches and algorithms that solve specific business problems
Representing the company in e.g. attending conferences, writing scientific articles
Investigating and comparing research prototypes
Supervising Master/ Ph.D. students when there are trainees in the team
Requirements:
Master's degree in Statistics, Mathematics, Physics or Science.
5+ years working in a business company, in the Data Science field having developed working and useful machine learning applications
Ability to create dashboard using Streamlit or Shiny
Theoretical and technical knowledge of machine learning and deep learning algorithms
Proficiency in Python, including statistical and machine learning libraries (other languages are a plus, e.g. R).
Experience with Deep Learning development framework (Pytorch, TensorFlow) is beneficial
Experience in applying and implementing NLP and Graph Machine Learning is beneficial
Solid verbal and written communication skills with the ability to articulate, document, share and pursue ideas and results to technical and non-technical audiences (fluency in English is a must)
Creative team player with a results-oriented mindset
Analytical thinking
If you are interested in this position, we look forward to receiving your complete application. Please submit your cover letter and CV.
We look forward to welcoming you to our Belgrade office.
Initiatives
At MDPI, we develop and maintain various platforms in order to better serve the scientific community. Please find here-below a list of our main platforms:
What we offer
Contributing to the academic community

Mentorship program and training opportunities for shaping and realizing your career goals in the scientific publishing industry

Various opportunities for professional development in an international company

Competitive and performance-based bonuses

Private health insurance & team building activities

Flexible working hours

Possibility to spend time abroad and collaborate with colleagues in other MDPI offices

Working in a collaborative, diverse, and socially responsible team
Life & Work at MDPI
We are committed to fostering a supportive and respectful working environment, as well as building friendships that extend beyond the workplace.
We are a young and dynamic team of over 700 people working in Serbia, brought together by our shared passion for science and academic publishing.
Encouraging people to share knowledge and constantly learn from one another, while being open-minded, is a part of our success story.
About MDPI Serbia
A pioneer in scholarly open access publishing, MDPI has supported academic communities since 1996. Our mission is to foster open scientific exchange in all forms across all disciplines. We operate more than 400 diverse, peer-reviewed, open access journals and serve scholars from around the world to ensure the latest research is openly and quickly available. MDPI is headquartered in Basel, Switzerland with additional offices in Europe, Asia, and North America.

MDPI Serbia was established in 2016 to support the rapid global expansion of MDPI. Over the course of 6 years, we opened two offices in Belgrade and one additional office in Novi Sad. With over 700 employees in our 3 Serbian offices, we are dedicated to ensuring that high-quality research is made available as quickly as possible in different fields of science. We also support sustainability projects, with sustainability as a key theme in many journals and through the MDPI Sustainability Foundation.
Already working at MDPI Serbia?
Let's recruit together and find your next colleague.